OUR CURRICULUMS
First Grade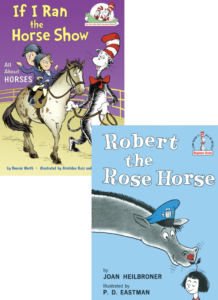 1st Touch – Imagine a real horse coming to visit your school! Imagine your students learning how important reading is to their future – and imagine the excitement when they receive their very own book to keep!
2nd Touch – It's time for a field trip to a real horse barn! Here students spend their time learning about and interacting with live horses. Our horses love to be read to, and the students get the opportunity to do just that by reading to them! After they return to their classroom, the students receive their second book to add to their new collection!
Super Touch – Perfect for those on a limited time schedule!  The 1st and 2nd Touches are combined as one event – at the school or at a real horse barn.  Students have the opportunity to pet the horses, learn about them and read to live horses too!  Check the availability with your provider.
Fourth Grade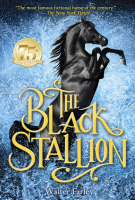 Wild Horse Tales has a fun filled live horse event for 4th graders in most areas where the program is offered. Be sure to check with your provider for date and time.
Of course, your students will continue to be entertained by reading their very own copy of Walter Farley's classic novel, The Black Stallion! Schools new to the program and having 10 or more students in the class will also receive the critically acclaimed movie, The Black Stallion, to share year after year.
Fifth Grade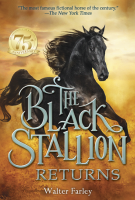 Fifth graders in Florida will enjoy the same new horse experience as the 4th graders and in addition receive the classic Walter Farley book, The Black Stallion Returns.
Schools requesting the 5th grade program for the first time and having more than 10 students in a class will also receive the action-packed movie, The Black Stallion Returns – an unforgettable journey of courage, hope and friendship between a boy, his horse and new found friends.